Where Quality Makes The Difference
About Us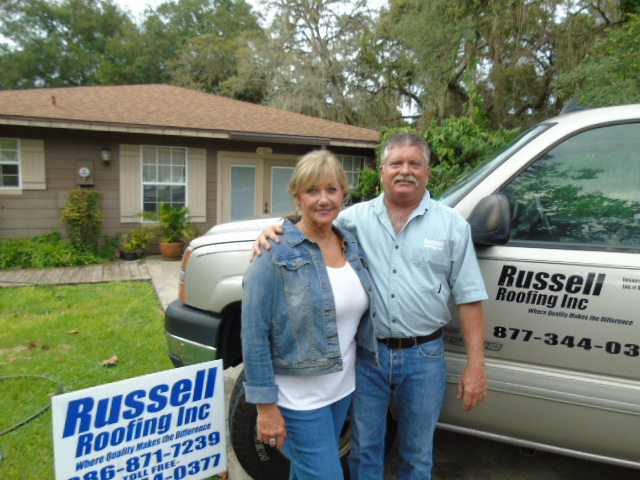 Russell Roofing Inc is a family owned and operated company. We have been providing quality service to Florida customers since 2006.
We are a state certified licensed roofing contractor that will go out of our way to continually provide our customers with the superior quality work and unmatched customer service.
We specialize in all forms of metal and Alum roofs: commercial and residential. We also handle asphalt shingle, modified bitumen(Heat applied roll roofing) and TPO roofing.
Residential
Our residential services include:
New construction and existing metal roofing
New construction and existing asphalt shingle roofing
Leak repairs
Insurance Certifications
Commercial
Our commercial services include:
New construction and existing metal roofing
New construction and existing asphalt shingle roofing
Leak repairs
Flat Roofing